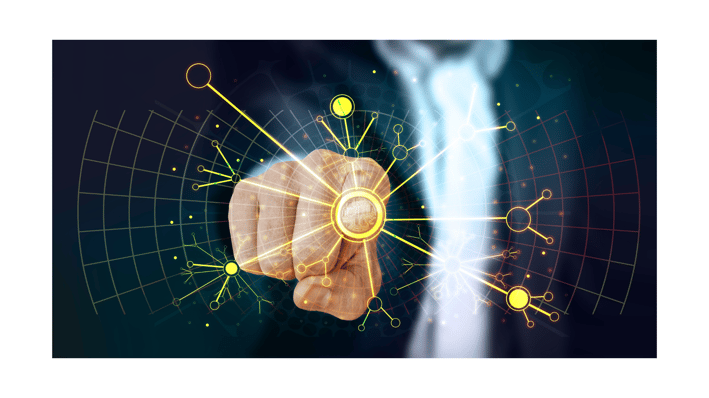 A few months into the "new normal" of pandemic living and economic surprises, we see the continuation of innovation and strategic business schemes in the financial technology space. The cloud is not only a norm, but a vital aspect of most global businesses, pushing its advancements into new offerings such as Serverless and Multi-cloud services. Fintech companies are being watched carefully, as non-bank players come up with financial solutions that attract some and repel others. BigTech partnerships, mergers and acquisitions, and Cloud-first and regulatory-compliant-digital-banks, now add a new dimension to the financial technology market, paving the way for more challenges, but even more opportunities. Governments and the private sector continue to explore open banking, digital currencies, and other potential technologies that require regulatory reform. As they continue to observe the evolution of the financial customer profile and the growing dependancy between individuals and organizations, they realize their new need to have the capabilities to act quickly to global and national crises. Lastly, now that we are used to this "new normal," we are once again focusing on financial inclusion, with new players tackling key gaps to not only better the poorest of the poor, but other important groups financially underserved, such as the gig economy.
Below, we will focus on key aspects of financial technology and how they are critical to how we look at the future of digital financial solutions.
The Cloud
Beyond its incredible storage capacity and processing horsepower, the Cloud enables individuals and organizations to work remotely safely and efficiently. Companies that had not previously taken cloud investment seriously, are now making "all-in" strategic technology decisions, seeing that without this added-value they will not exist in a few years. These highlights reflect how the cloud market is only in its youth and the leaps it has made even during a pandemic and economic crisis:
The profitability and growth of cloud infrastructure companies

reflects this new demand, with impressive highlights from key players: Azure growing 59% in Q1, Adobe announcing a 40% pandemic growth rate, Twillio having a 156.2% year to date stock increase, Microsoft adding more market control now claiming 27% of the cloud space, and AWS with 33% of the market and more than $3.4B in revenue. (Premkumar, VentureBeat)

This past month, Standard Chartered adopted Microsoft Azure to become the first Cloud-First bank. In their launch, they highlight their vision to lead in virtual banking, next-generation payments, open banking, and banking-as-a-service. It should be interesting to see how they develop and what other players follow along this new way of banking. (Sharma, Fast Mode)

The pandemic environment has also taught us of the vulnerabilities of technological advancements. IBM is leading the market, and now partnering with Bank of America, Daimler, and Apple to create powerful confidential computing services. Cross-industry leaders created the Confidential Consortium to not only assure the security of their own offerings, but to show their real concern and commitment to the protection of data, app, and process in our newly virtually-dependent world. (Greig, Tech Republic)

The cloud revolution continues. New popular offerings such as: multi-cloud services; serverless architecture; new programming languages (such as Rust, Swift, Kotlin, and TypeScript); Artificial Reality (AI), such as Mixed Reality (MR), IoT, and blockchain applications; and the list goes on. (McFadden, The Register) We are indeed seeing some of the most exciting innovations in technology, but how we cease their opportunities and limit their challenges is the real question.
The Customer
This is indeed an exhilarating time for financial technology organizations and customers. However, all this profit and growth brings up bigger questions. Financial service customers have changed drastically in the past few years, with very different financial expectations than their parents and grandparents. This is a great invitation for BigTech, FinTechs, start-ups, and other new players; however, there is still a great deal of apprehension and norm-created trust that only traditional financial institutions can provide. Only time will answer how customers respond to the new non-banking financial offerings, but in the meantime it will be critical to see how banking and non-banking players work together through partnerships and other schemes to offer customer-centric financial solutions to help the next-generation financial customer overcome future economic challenges, as well as empower their financial lives.
Some of the key areas that will shape financial services are: security, digital payment, lending, autonomous financing, open banking, and digital currencies. In a recent Protocol article, they interviewed financial technology leaders on their views of the recent market developments. The executives expressed a growing concern for the future of financial services, with a common focus on the changing vision of many financial businesses and they hoped financial solutions will stay true to the financial customer. (McAllister, Protocol) They said financial technology providers should not concentrate on the market competition, but working together as a market to create scalable, safe, excellent solutions that the end-user not only trusts, but at the end of the day empowers customer and societal financial growth.
The

Challenge
The success of the financial technology industry is causing some players to look beyond their regional market and traditional target populations. They are seeing that in order to really empower all (current and future) financial end-users, they need to reinvent the way we see financial services. New financial inclusion campaigns include: utilization of alternative finance (such as FiDaaS), expansion digital financial access and infrastructure (such as access to electricity, mobile and internet coverage, and digital ID), gig and business tools (such as instant payment apps and more non-banking integrations), and digital and financial literacy (needed in all social classes).
The

Future
As mentioned, these are exciting times. Every month financial technology news showcases new partnerships, M&A records, skyrocketing IPOs, and new players- with growth that makes the future a mystery. Overall, this market has seen solid results and innovation momentum, however, this is not enough. Industry leaders need to continue to join forces to make sure that not only is there regulatory compliance, but that every solution is customer-centric- with the highest standards security and ethics.
------
Wondering how your institution can transform, to not only survive these challenging times, but empower itself to lead the financial sector? Do not waste another minute, visit our website today at: www.cobiscorp.com to learn more about our offerings and how we can inspire you and your customer to change the market.